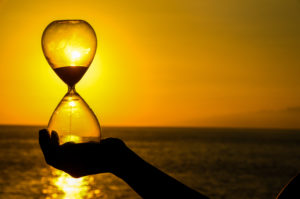 Moments in time
I just spent 3 nights browsing Pinterest to find the best planner for 2017.  Despite all the effort I put into figuring out how to better manage my time, in the end life's biggest moments come down to finite flashes of on tiny instants. The split second decision when I decided to write her back on Ok Cupid. That led to the best love relationship of my life. The moment I saw the an odd shaped box in an empty cubicle at work(turned out to be flattened boxes for packing). Then I knew we were all getting laid off. The moment my phone rang, news of my youngest niece's birth. The call would send me back to visit my family and become the start of sharing my grandmother's legacy of love with my nieces as their aunt.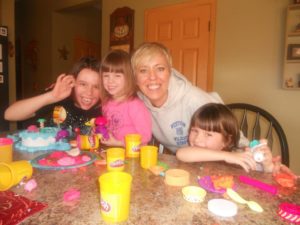 The moment a woman chose to stick her hand out of a closing elevator door to stop it from shutting. That moment would start a relationship that was the catalyst for the biggest transformation of my life. The moment when my professor called me, inquiring about my returning to school in the fall to continue my doctorate. That would lead to my split second decision to withdraw for good.  The second you know a relationship is over. The flash decision you make to leave a toxic job. The moment you choose you instead of something else. If it's true that the most important things in life happen in micro moments, how can we be present enough to them to fully appreciate what they mean? What is it that happens in the instant when everything becomes completely still and shifts into clear focus?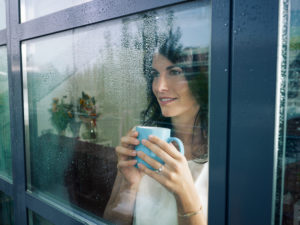 Mindfulness
For me, it begins with dialing into what is happening in my body. I have learned that my intuition is golden and never wrong. Ever. I may misinterpret it at times. I may have ignored it at times up until this point. But that moment when I know something inside with certainty – it's never led me astray. And so, as I have grown older and hopefully wiser, I have learned that tuning into my body is where it begins. Listening to my breathing. Feeling my feet on the floor. The weight of the chair pushing up and holding me. Noticing the sensation I get in my chest when I recall something painful. The opening up feeling I get when I recall something joyful (see nieces, above). By noticing these moments when they are happening I am practicing tuning in. The more I tune in, the more those flash moments of time happen and the more they have become more clear to me.
How does it happen for you? Do you have moments in time where everything changes? What have been your most significant moments? I'd love to hear from you in the comments below.
In the meantime, choose love. Choose you.